Kurumba Village Resort
Sold Out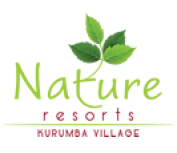 A Tantalising Retreat Amidst the Nilgiris at Kurumba Village Resort near Coonoor
Kurumba Village Resort -

Nilgiris, Tamil Nadu, India
within 24-hours confirmation
Travel by 30th September, 2020
per room starting@
₹ 25,590
Prices for Two Adults with Taxes
Embark on a journey to find yourself, by detaching yourself from all the worldly stress and unwinding in the lap of nature in the Nilgiris with an indigenous yet opulent vacay at Kurumba Village Resort with this tempting 2-night deal.
package options
within 24-hours Confirmation: Please note that the rooms are subject to availability of the pre-reserved room.
2 Nights
Kurumba Cottage - 46 sq.m
Details
Daily breakfast
Daily lunch & dinner
Spice plantation tour within the resort, once per stay
Scheduled complimentary activities at the resort
2 Nights
Kurumba Suite- 93 sq.m
Details
Daily breakfast
Daily lunch & dinner
Spice plantation tour within the resort, once per stay
Scheduled complimentary activities at the resort
2 Nights
Jacuzzi Suite - 93 sq.m
Details
Daily breakfast
Daily lunch & dinner
Spice plantation tour within the resort, once per stay
Scheduled complimentary activities at the resort
Explore the indigenous culture of the Kurumbas by staying at Kurumba Village Resort amidst the heavenly hills of Nilgiri with a tribal-style getaway, with incredible accommodation, oozing gastronomy, fascinating experiences, and impeccable hospitality.
Your Inclusions:
Wake up to the blissful mornings of the Nilgiris with a daily breakfast
Savour the richest organic flavours with daily lunch & dinner
Take a stroll through lush serenity with a one-time spice plantation tour within the resort
Indulge in a memorable recreational experience with scheduled complimentary activities at the resort
The Location – A Hilly Haven in South India
Adorned with mist-covered verdant hills amidst the backdrop of a clear blue sky, the Nilgiris have allured leisure travellers from all around the world since the British era to revel in its blissful natural beauty. With its presence in three states, namely Tamil Nadu, Kerala, and Karnataka, the Nilgiris encompass various heavenly locations, including Coonoor and Ooty, which is also known as the queen of hill stations. The lush rainforests, spice plantations, waterfalls, and streams add to the mystical magnificence of the hilly paradise.
The Property – An Opulent Indigenous Hideout
Set amidst the serene rainforests and spice plantations of the Nilgiris, Kurumba Village Resort is inspired by the lifestyle of the local Kurumba tribe that has always lived in harmony with the nature of the hills. Featuring cosy cottages built using natural materials, meals prepared with organic spices, and endearing hospitality inspired by the local culture, the resort lets you revel in a tribal-style getaway. And while you indulge in the indigenous experience, Kurumba Village Resort pampers you with unparalleled modern luxury and comfort.
The Room – Tantalizing Tribal Luxe
Kurumba Cottage - 46 sq.m: Designed in an indigenous style with natural materials, tribal artwork, and ethnic artefacts, the Kurumba Cottage takes you on a journey to acquaint you with the Kurumba culture while also keeping you comfortable with contemporary amenities. The charming cottage features a comfy king-sized bed, a lavish en-suite bathroom, and a private balcony offering mesmerising views of the majestic verdant hills.
Kurumba Suite- 93 sq.m: Embellished with natural tones and modern amenities in an airy ambience, the Kurumba Suite lets your soul breathe freely amidst a fusion of incredible ethnicity and unparalleled opulence. The spacious suite engulfs you in a realm of relaxation by featuring an elegant bedroom with a king-sized bed, a laid-back living room, a gleaming bathroom, and a private balcony offering blissful views of the hills.
Jacuzzi Suite - 93 sq.m: As an epitome of luxury and relaxation, the jacuzzi suite enlivens your stay at the resort by featuring a 4-poster king-sized bed, a rejuvenating jacuzzi, and an aqua spa for massages. The palatial suite also lets you access your private balcony through large French windows to let you savour the tantalising sight of the misty forest-crowned hills.
Valid for travel from 01/05/2020 to 30/09/2020

Surcharge: A non-refundable surcharge per room, per night applies payable directly to FABgetaways at time of booking. Dates and prices have been identified in the Booking Calendar.
Blackout Dates: There will be dates on which this deal will be unavailable. Dates for these have been marked on the booking calendar under blackout dates.
Availability: Bookings are subject to availability. To confirm your dates of stay at purchase, click on 'Book Now' and select your preferred package. Use the calendar to browse and select the available dates. Dates with a surcharge and blackout dates are identified.
7-day Change of Heart Refund Policy: We always have one deal better than the other. So, we understand your change of heart. Within 7 days of purchase, we'll happily give you an option to cancel your booking, with a full refund, as long as the cancellation date is at least 30 days before the arrival date. For cancellations after 7 days of purchase, the hotel's cancellation policy and penalty apply.
Change of Date: 1 change in dates is permissible at no additional charge, provided that the change is made at least 30 days before the original arrival date and provided that the hotel has availability on the newly requested dates. The final decision regarding date changes is at the sole discretion of the Hotel and the Hotel reserves the right to decline a change in dates, should availability not exist on newly requested dates.
Partial Prepayment: Partial prepayment options are available for certain deals. For further information, please do not hesitate to contact our Travel Concierge team, by Email (travelconcierge@fabgetaways.com) or by phone (+919099061000).
Hotel Cancellation Policy: Any cancellation will incur a full payment. A no-show on the day of arrival will also incur charges equivalent to a full stay.
Validity: Each package is valid for two adults.
Maximum Guest Capacity: The maximum room capacity is two adults and one child (aged below 11 years) or 3 adults. See the 'Extra Guest Policy' and 'Child Policy' for more details.
Extra Guest Policy: Where applicable, an extra adult can stay at a surcharge of INR 3835 per night, with an extra bed and the inclusions available in the package, payable directly at the resort.
Child Policy: Where applicable, a child aged between 0 - 4 years may stay free of charge, a child aged between 5 - 11 years may stay at a surcharge of INR 2124 per night, these charges include an extra bed and the inclusions available in the package, payable directly to the resort.
Check-in: 1:00 PM
Checkout: 11:00 AM
The package cannot be split.
No connecting rooms available.
Offer only available for consecutive nightly stays.
Dining inclusions do not include beverages (unless otherwise stated).
Menus are subject to change without notice.
Please note that full terms and conditions apply - refer to https://www.fabgetaways.com/terms-and-conditions
Services
Experiences: The resort strives to make your tribal vacay truly authentic and an unforgettable one by offering a plethora of fascinating experiences, such as tea tour, horse riding, nature trails, and more.
Activities: Indulge in an unprecedented recreational experience during your tribal getaway with an array of enthralling activities, offered by the resort, such as tribal cooking classes, spice plantation tour, and more.
Excursions: Explore the celestial beauty of the mystical Nilgiri Hills by visiting its most famous attractions, including Ooty and Coonoor to feel closer to this heaven on Earth.
Facilities
Swimming Pool: Refresh your soul by taking a dip in the cool, rejuvenating water of the pool at the resort amidst the nirvanic serenity of the Nilgiris.
Ayurshala: Reinvigorate your senses and relieve your body of stress and ailments with treatments and massages based on the ancient art of Ayurveda, offered by proficient therapists at Ayurshala.
Dining: The resort ensures that your taste buds are truly tantalised during your stay, by serving delicious treats prepared using organic ingredients amidst delightful settings.
Tree Top:

Revel in a unique dining experience by savouring a 7-course meal with mouthwatering delicacies prepared with home-grown spices and served in a cosy treehouse.

Cave:

Enjoy a bespoke gastronomical experience with a 7-course meal prepared using organic in-house spices inside a rocky cave, offered by the resort.

Chai Kada:

Indulge in an old-fashioned culinary experience at the resort, featuring a delectable 7-course meal served in traditional style on large banana leaves at Chai Kada.

Poolside:

Savour your favourite delicacies prepared using organic home-grown spices while unwinding by the resort's pristine pool with a poolside dining experience offered by the hosts.

Barbeque:

Relish a wide variety of grilled treats prepared on the traditional sigdi amidst the privacy and cosy ambience of your room.
Reviews
By Air
About 55 km (approx. 2 hours) away, Coimbatore Airport is the nearest airport from the resort. The airport has excellent flight connectivity with non-stop flights from various cities of India such as Mumbai, Bangalore, Delhi, Chennai and Kolkata.
By Road
You can also drive to the resort via a 7-hour route from Bangalore or a 9.5-hour route from Coimbatore.
By Rail
Situated about 19 km (approx. 30 minutes) away from the resort, Mettupalayam, which enjoys good connectivity with the influx of regular trains from Coimbatore and Chennai, serves as the nearest railway station.
×
Select Trip dates
Selected dates
Surcharge dates
Available dates
Please select dates to view number of packages available
Prices for Two Adults with Taxes