Spain has always been that one destination we all crave to visit at some point or the other in our lives. And more than anything else, it's the islands that hold an appeal. The two most iconic archipelagos are the Canary Islands and the Balearic Islands. Located on the Balearic Island is Ibiza - the hub for nightlife and parties. Often misunderstood as "JUST" a hub for wild partying, there are other beautiful aspects to this destination too. Today, let's have a look at other reasons, you can visit Ibiza for.
1. It's remarkably picturesque
With the turquoise water and white sand spread over as far as your sight can reach, Ibiza justifies being the most popular destination amongst celebrities and people in general. It accommodates around 2.8 million tourists every year. The splendid architecture, mesmerising coastline, and the beauty of the sea - all have led to its inclusion in the World Heritage Site's list.
2. It's THE place for an ultimate refuge
Back during the 15th century, Nostradamus, the French physician and a reputed seer who was known for his prophecies, foresaw that when the world comes to an end, Ibiza will be the planet's last refuge. The consistent predominant wind around the island makes it the exclusive place able to withstand life even after a nuclear upshot.
3. Hotels? Nothing but the best, please!
From 2007 onwards, the administration issued a law stating that all the new hotels in Ibiza have to be five-star. So, you get another reason to spoil yourself a little and live it up!
4. Mama nature's the safest here!
Ibiza tourism board claims that no harmful or venomous botanical and animal species prevail here. And that makes this destination the safest in terms of the natural surroundings.
5. The sunsets are divine
If you are all about gazing at the sunsets, Ibiza HAS to be on your checklist! No matter the hustle and chaos around, during sunset, everything is at peace. Because, why not?
6. There's a fair chance of bumping into a celebrity or two!
It won't be unfair to refer to the party capital as the "most-adored destination for celebrities". You can always spot one celebrity or the other partying out with their gang at this Balearic island. So, if you have a knack for movies, music bands and parties, you should definitely visit Ibiza. And who knows you might bump into Leonardo Dicaprio or Kim Kardashian maybe?!
7. It gives Rio de Janeiro a run for its money
Ibiza features some of the most exotic clubs in the world! It was also the birthplace of rave parties, and party animals from all across the world crowd to the island to just party their stress away.
8. You get to enjoy shopping amidst a laidback environment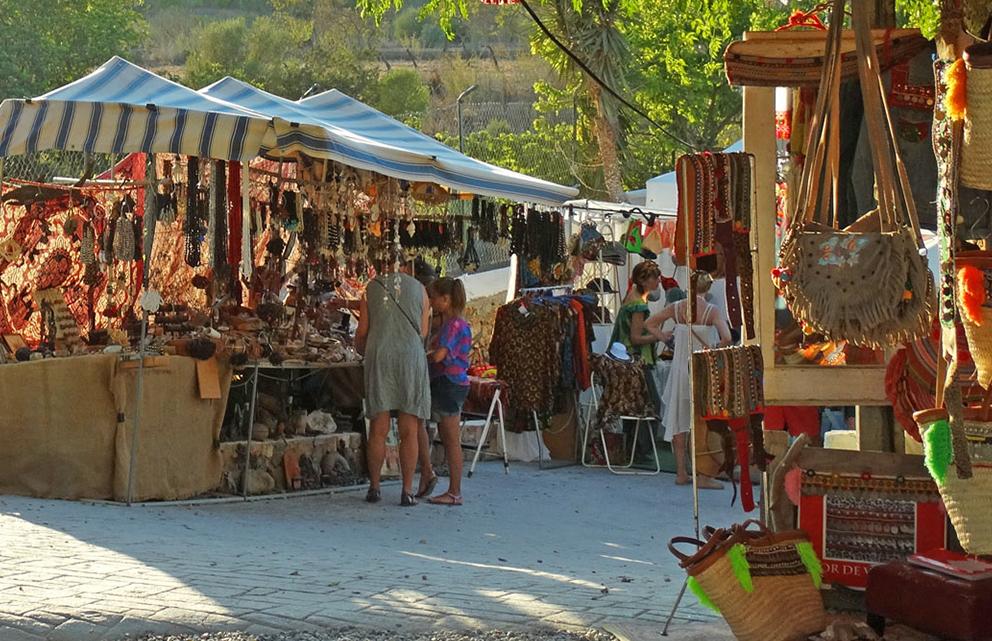 Shopaholic? Can't keep your hands away from picking stuff that grabs your attention? Then maybe you shouldn't visit Ibiza. Or maybe you should! After all what have you been saving up for all this while? To live it up, right? So just go on; be the Carrie Bradshaw of your life! Pack your bags, party hard, shop till you drop! Ibiza has it all - from pocket-friendly gift stores to concept stores and boutiques.
Now you have two options: "Dance the night away" as JLo's song plays in your head. Or, visit Ibiza, which is always the better option, and actually dance the night away!