In Kerala, god's own country, there's a little for everyone. For the adventurer, the zen seeker, the nature lover, the cultural enthusiast, and what everyone has in common – a foodie. Kerala, popularly known for its seafood and curries, has equally good vegetarian food as well. Let's look at some of these popular dishes and if not literally, let's gain some calories just salivating at the thought of eating all this delicious food.
Beginning your day with a filter 'kaapi' is one of the things you can look forward to. Yes, you read that right, 'kaapi' which means coffee is what these people have mastered. Almost all cafés, hotels, and properties serve the famous filter coffee to kick-start your day.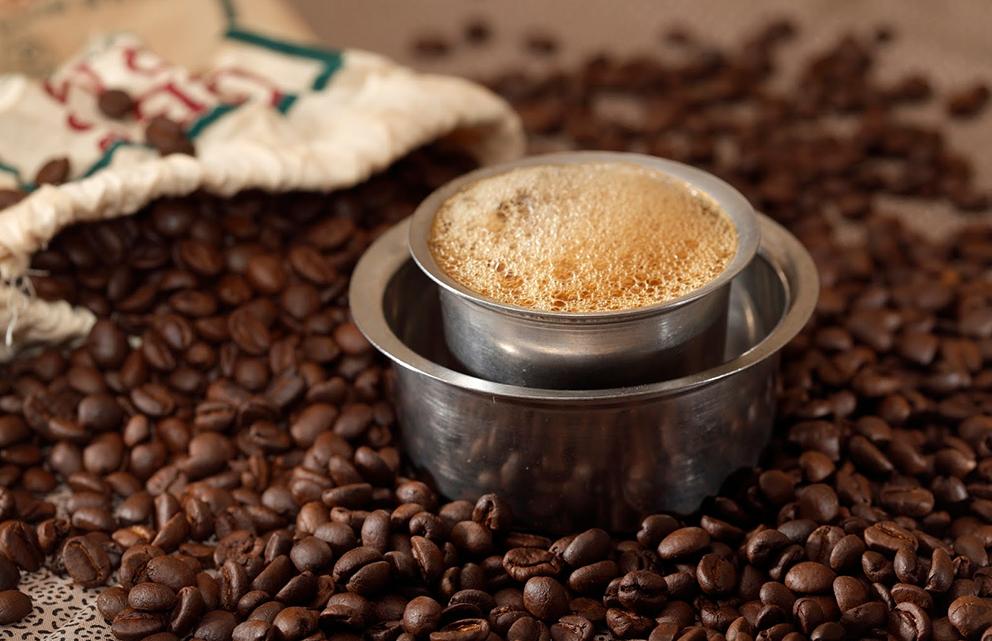 Along with this, their most popular breakfast is puttu with kadala curry. Puttu is a cylindrical steamed rice cake cooked in a mold with coconut shavings which is usually served with kadala curry which is made with black chickpeas, shallots, spices and coconut milk. For those who have a sweet tooth, puttu can also be eaten with fresh ripe bananas and grated coconut.
Another popular dish is appam. And no one should miss eating this. It is a rice pancake with a soft and thick center, and crisp, paper-thin edges. It can be eaten with anything and tastes delicious no matter what its accompaniment. Typically, it is served with a coconut curry with pieces of chicken or other meat, and a vegetable stew for the vegetarians.
The next in the breakfast spread is ghee-roasted dosa with sambhar. Cooked in pure ghee, it is made of fermented rice and lentil batter and cooked until it is crispy brown. Idiyappam, also known as noolappam, is numerous strands made out of rice flour, salt, and water, entwined together. It is generally served with any kind of curry, but for breakfast, people generally prefer egg or vegetable curry. That's breakfast done and dusted, just breakfast! Then there's lunch, dinner, and "light" snacks. Kerala does it all in its own way.
After a stomach full of all these delectable dishes, you can either explore Kerala and burn those calories walking, or choose to stay in and get a massage, snoring away the calories in glory, until lunch. In-between meals, there's always fresh, sweet, cool coconut water at offer while you wait for the next meal time. In case you choose to walk off the calories, you'll find yourself eating all the way too, snacking on the fluffy soft idlis you will find the street-vendors selling. And then there was lunch and dinner! All these dishes can be had either for lunch or dinner as per your choice.
The Spicy Chicken Fry or Nadan Kozhi Varuthathu is chicken fried with onions, garlic, chillies, vinegar, and topped with coriander when served on a banana leaf. It is not like the usual chicken fry you have had and makes for a fiery feed. Next is Kerala prawn curry - the traditional prawn curry is sprinkled with chilli, salt, pepper and then dipped in coconut milk, jaggery and finally finished off with curry leaves. Mussel Stir Fry or Kallumakkaya Ularthiyathu - the cleaned mussels are cooked in shallots, garlic, chillies, turmeric, the Kerala garam masala and a lot of grated coconut.
Probably the most popular vegetarian curry is the pumpkin and lentil stew or Erissery. Cooked with sweet pumpkin and red cowpeas, it goes perfectly with rice or Neer dosa.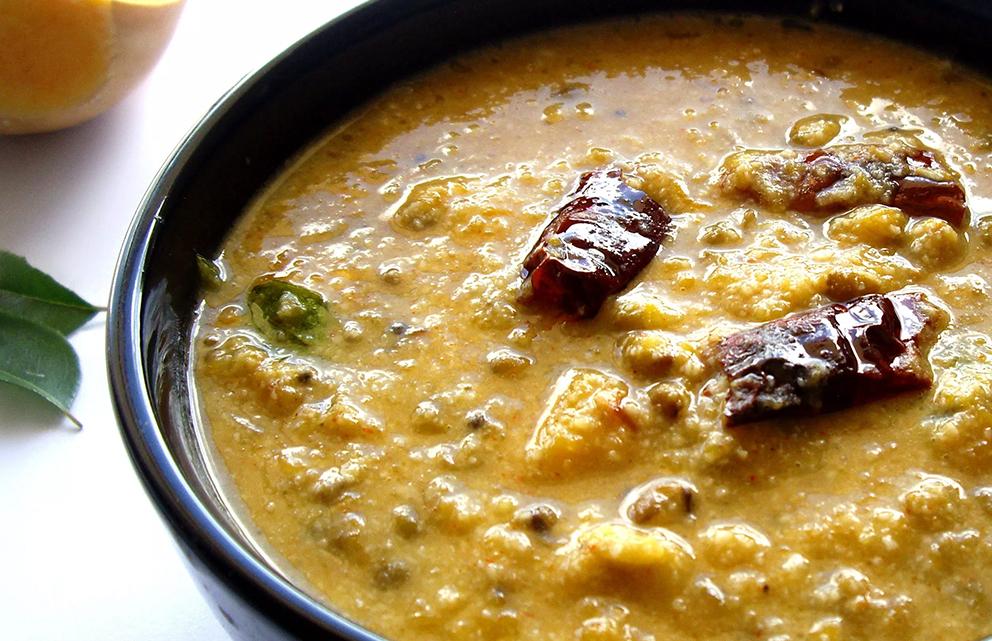 For all the beef lovers, there is Nadan beef curry. The depth of flavor in this dish reflects the time it takes to cook and its colour will compel you to keep eating until there's none left on the plate. With a generous amount of curry leaves, ginger-garlic paste and mustard seeds, the beef is braised until it's almost falling apart and juicy. It is generally eaten with a buttery Malabar parotta.
Not just another fish curry, the Kerala Fish molee will keep you coming back for more. The intense flavor of coconut paired with kokum is what makes this curry different from all the other curries.
Imagine yourself in Kerala, eating all this food, and basking in the sun while enjoying a massage, and you will be compelled to go to Kerala for your next holiday.