Goa – the party capital, the backpacker's haven, the quick weekend getaway; this is how Goa has been popularly known to everybody.
But what if we told you Goa could also be a luxurious, relaxing retreat where you can withdraw from the hustle and bustle of life, enjoy some quiet time, and refresh your mind and body to take up anything that comes your way, head on.
The Diwa Club by Alila is the perfect destination if you wish to unwind, sit back and relax, and just soak up luxury. Enveloped in nature and surrounded by lush greenery, this upscale resort will make you feel rejuvenated inside out. The resort has been built to mirror the Goan architecture and culture, in an attempt to create an authentic experience. It consists of 118 rooms and suites designed to give you the most luxurious experience and make you feel pampered.
But relaxation has a different meaning for different people. So whether it's just having delectable wholesome meals, relaxing by the pool or in a jacuzzi; Alila's got you covered!
With a stay at The Diwa Club by Alila, you can indulge in luxury like never before.
Culinary Experiences
Alila takes the fact that 'the way to someone's heart is through their stomach' very seriously! It boasts of 3 lavish restaurants –
The Spice Studio – Serves traditional Goan food and heritage Indian dishes complementing the vintage Goan vibe of the restaurant.
Bistro – Overlooks the resort pool and serves delicious Mediterranean and Middle East inspired delicacies along with refreshing beverages.
Vivo – Offers Oriental, Indian and Continental cuisines complemented by beautiful views of the pool and lush paddy fields.
There's something to cater to every palate! And if having an array of cuisine options that will leave you spoilt for choice wasn't enough, The Diwa Club offers unlimited food at all it's dining venues, throughout the day! They also offer curated culinary experiences like Farm-to-Table dining, Alila Masterclass, Dine in the Dark and Private Dining. And if you just want to unwind and chill with a few drinks, The Edge and The Courtyard Bar at the resort are your places to be. Isn't this what utmost indulgence feels like?
Alila not only serves you excellent food and delightful drinks but also makes sure you have culinary experiences that are one-of-a-kind. The Diwa Club by Alila ticks all the boxes to make sure your stay is a gastronomical delight!
Wellness Services
Apart from the awe-inspiring views, gourmet food and incredibly luxurious rooms, Alila also has exceptional spa services and wellness programs to help you loosen up and release all that stress! Spa sessions consist of traditional Ayurvedic therapies and treatments curated specially for you. If you're a fan of exotic massages, you won't be disappointed; the Alila also offers a complimentary 45-minute couple spa for all FABgetaways patrons.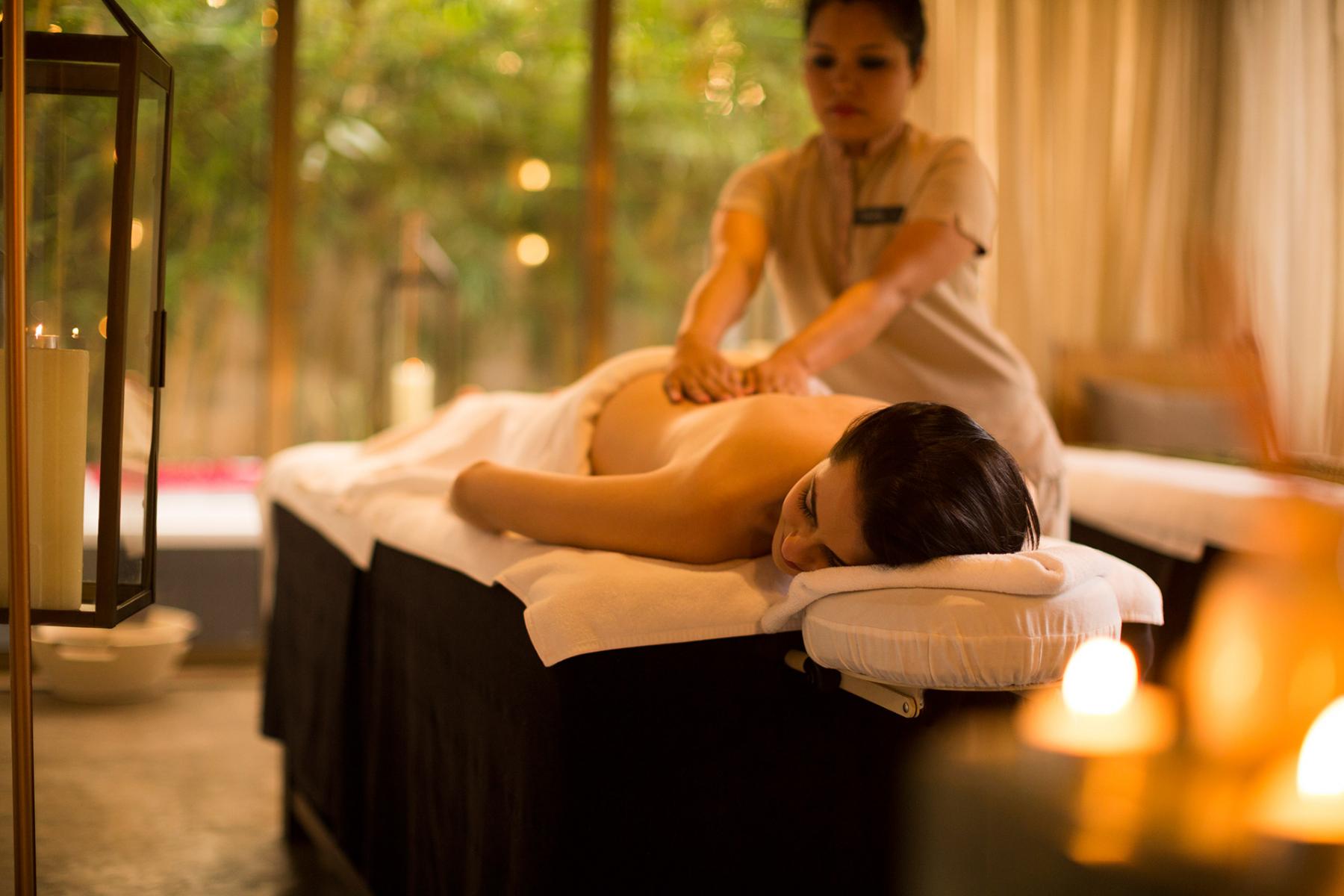 Events
Curated events like stunning Goan destination weddings and leisure conferencing is also something that The Diwa Club by Alila specializes in. The planners here will look through every need of yours and customize plans in a way that best suits you.
A stay at this resort is capable of fulfilling everything your heart may desire from a luxury hotel. The number of amenities The Diwa Club has to offer is astounding, to say the least. Proving the name "Alila", which means surprise in Sanskrit, right, The Diwa Club by Alila will take you by surprise with its impeccable hospitality. Ready to be in awe of The Diwa Club? Book your stay now!